The Most Common Sources of Basement Flooding | SERVPRO® of North Lilburn
7/5/2022 (Permalink)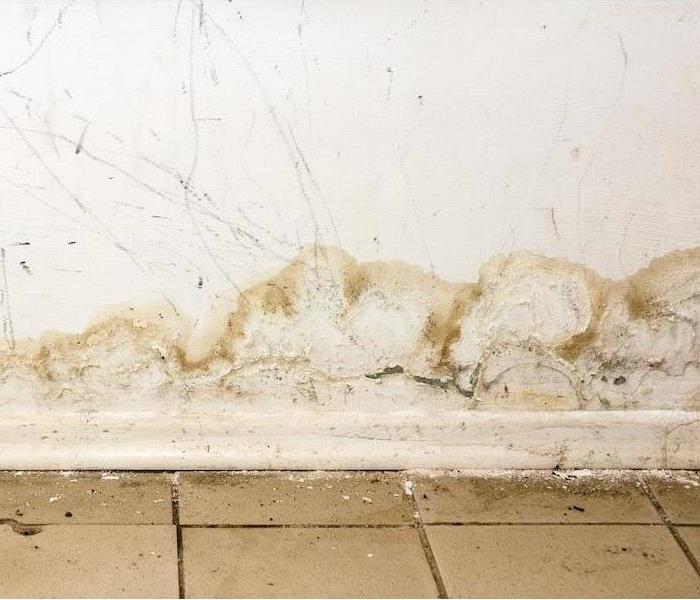 If your home should flood with water, we can come up with a solution no matter the source. Contact SERVPRO® of North Lilburn right away.
A flooded basement is a homeowner's worst nightmare, and because there are so many different ways for standing water to infiltrate your home, it could be difficult to pinpoint the source right away. Understanding why flooding occurs easily in the basement and knowing where water can seep in from is the best way to protect your property.
Flooded basements are a typical household emergency. In fact, it's estimated that 98% of basements will experience some level of water damage. So, why is this number so high, and what makes our basements so flood-prone?
Because your basement acts as your home's foundation, the majority, if not all, of your home's foundation is built underground. When it floods or rains, water from above seeps down your walls straight into your basement floor.
Understanding how to prevent and locate the most frequent causes of a flooded basement can save you from costly repairs. Here are a few common reasons water may invade your home's foundation:
Weather conditions. As stated above, conditions like floods and heavy rain may lead to a flooded basement. Improperly sealed walls or flooring is a common way water can sneak into your home. Water pours through any cracks or openings, which leads to a basement filled with water.
The best way to prevent inclement weather from making its way into your home is by ensuring your home's foundation is properly sealed.
Locate where the water is entering from and seal the entry point. Any plants or bushes grown around your home's foundation should also be relocated, as water gathered in the soil can eventually seep into your basement.
Your home's location. Where your home is located could influence your home's flood risk. If your home is near a river, for example, a problem like overflowing can cause floods in your area. Homes located in coastal areas or at the bottom of hills are also great examples of high-risk flood zones.
Because a flooded basement can be caused by both the weather and the location of your property, knowing your home's flood risk is the best way to identify what precautions you should put in place.
FEMA has a flood map tool that you can use to determine your home's flood risk based on your unique location. After determining this, you can take steps such as elevating valuable documents or photographs located in your basement.
Faulty water supply lines. Your home's water main is located underground and supplies water directly from the street to your home. Since these lines are so hidden, how are they able to flood your basement?
A water main can break when the ground or water temperature changes, resulting in a change of pressure that can create openings or cracks in the main. This leads to water making its way into your basement walls and floors.
Water main breaks aren't the easiest to prevent, but there are ways to avoid them. When digging in your yard, keep an eye out for any pipes that may be hidden beneath the surface. Check your water pressure as well, because a water main break might result in low-pressure water from places like your sinks or shower.
If your basement becomes flooded with water, we can come up with a solution no matter the source. Contact us for any of your restoration needs.