Our Fast Response Will Restore Your Home In Lilburn To Pre-Damage Condition After A Flood
5/8/2019 (Permalink)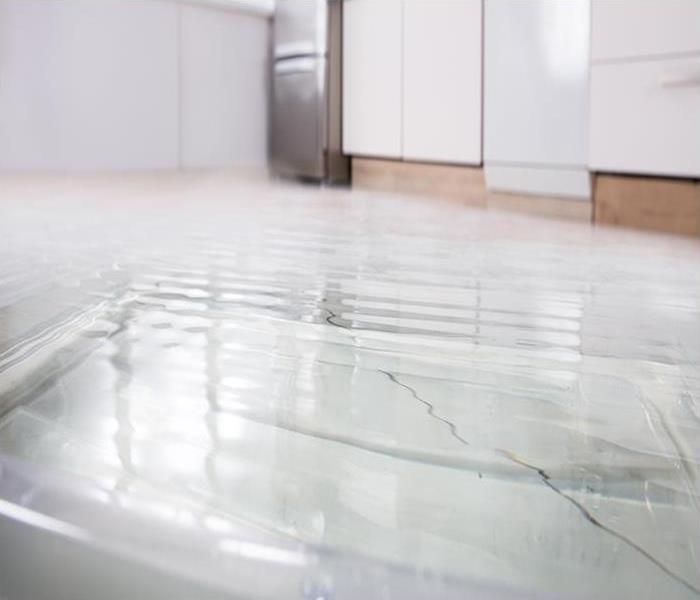 When dealing with flood damage, SERVPRO of North Lilburn can assist you to extract the water and dry your property completely.
How To Get Fast Flood Damage Restoration For Your Lilburn Residence
Flooding is a common problem because of extreme weather and other factors caused by climate change. Increased urbanization adds impermeable surfaces like pavements and alters the natural drainage system. This leads to flooding when water from heavy rain overwhelms the stormwater drainage capacity of a city.

If your Lilburn home has flood damage, extracting the water and drying your property quickly and properly is imperative. Water damage can leave you with wet floors, walls, and a musky smell. Drying the floors, walls, furniture and other areas is a challenge, but a professional restoration company like SERVPRO can handle the situation to restore your home to its pre-flood damage condition. We can use submersible or truck mounted pumps to remove the water. We can then use equipment like air movers and dehumidifiers to dry your home.

It often takes several days for a home to dry. Our technicians monitor the drying process to ensure that the equipment works properly, and the structure is drying. By keeping the drying equipment operating, we ensure that there is dry air and air movement required to dry a house.

Flood water can pick up sewage and hazardous chemicals, creating an unhealthy environment. We categorize it as black water, which usually contains disease-causing agents like fungi, bacteria, parasites, and viruses. It can also cause mold spores to grow in your home within 24 to 48 hours. Our technicians are trained to clean and remove biohazardous substances from homes and dispose of them properly while abiding by OSHA regulations. We are equipped with the right cleaning products and personal protective gear like full body suits, full face masks, and rubber or latex gloves to handle bio-hazardous substances. We can disinfect the affected areas to eliminate health hazards.

At SERVPRO, we make the restoration process easier by mitigating the damage and rebuilding the affected areas. This can reduce your entire cost and save time. We offer several services intended to restore a home to its preloss condition, including removing and replacing drywall, repairing hardwood or tile flooring and painting.

When dealing with flood damage, SERVPRO of North Lilburn can assist you to extract the water and dry your property completely. You can contact us at (770) 709-3266 anytime for restoration services. We're Faster to Any Size Disaster.
Click here for more about Lilburn.